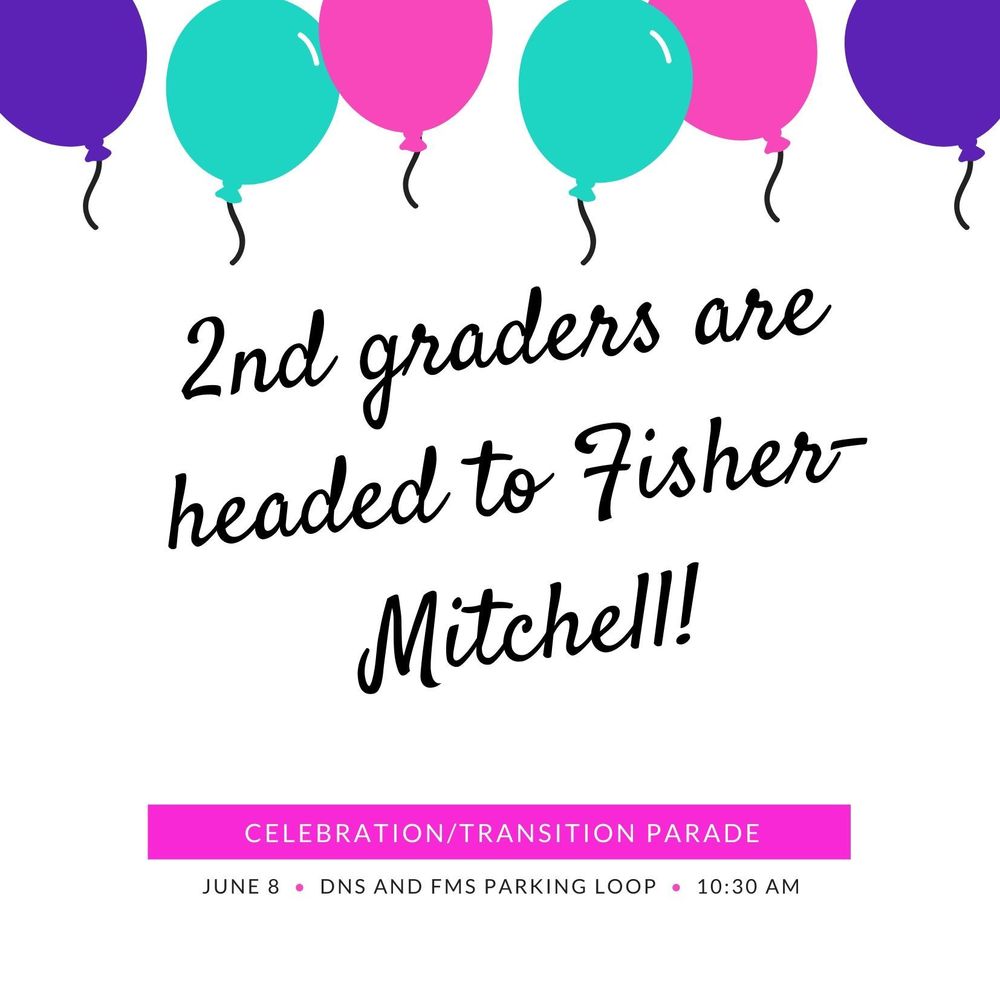 Second Grade Parade!
Jennifer McKay
Tuesday, June 02, 2020
On Monday, 6/8, we celebrate our second graders successful completion of their years at Dike-Newell School, and transition to 3rd grade and Fisher-Mitchell School with a parade through the DNS parking lot, followed by a parade through the FMS parking lot. Families of second graders are invited to drive through beginning at DNS at 10:30 to be celebrated by staff, and then follow up with a loop through FMS welcoming them to 3rd grade.